Posted: November 5, 2012
| Author: jhgardner
|
Filed under: Authors and Poets, Poetry
| Tags: abraham lincoln, dylan thomas, george washington, jfk, literature, Poetry, politics, president, robert burns, Robert Frost, US presidents
|
Comments Off
It's voting time! In the spirit of the culmination of the presidential election tomorrow, below is a list that highlights historic presidents' more poetic attributes. Ever wondered whose poetry Thomas Jefferson cozied up with? Or which past president favored the eccentric Welsh poet Dylan Thomas? Read on to find out…
George Washington and Phillis Wheatley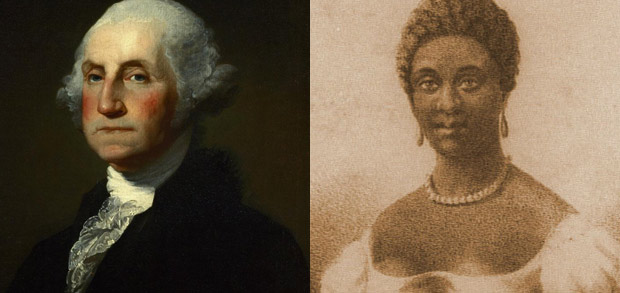 He was the first president of the United State, she was the first African-American woman to publish a collection of poetry. In 1776, she sent Washington a poem that praised the general's leadership. In reply he told her that, were she ever in town, he would "be happy to see a person so favoured by the Muses."
Now here, now there, the roving Fancy flies,

Till some lov'd object strikes her wand'ring eyes,

Whose silken fetters all the senses bind,

And soft captivity involves the mind.
Thomas Jefferson and Thomas Moore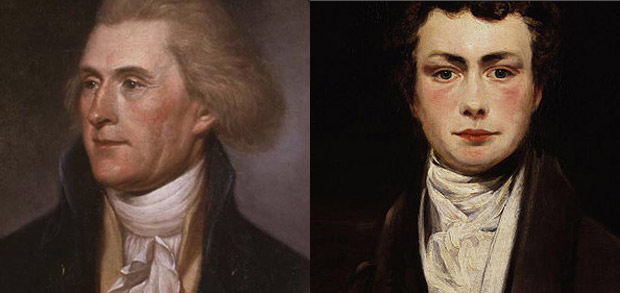 Irish poet Thomas Moore was unimpressed with President Jefferson when he met him in the early 1800s, influenced by his friend, the British Minister to the States. Moore unkindly described Jefferson's home as in a "state of uncleanly desolation." But "years later, when Jefferson read Moore's poetry, he exclaimed, 'Why, this is the little man who satirized me so! Why, he is a poet after all!' Moore became one of Jefferson's favorite poets."
I feel like one

Who treads alone

Some banquet-hall deserted,

Whose lights are fled,

Whose garlands dead,

And all but he departed!
John Quincy Adams and Christoph Martin Wieland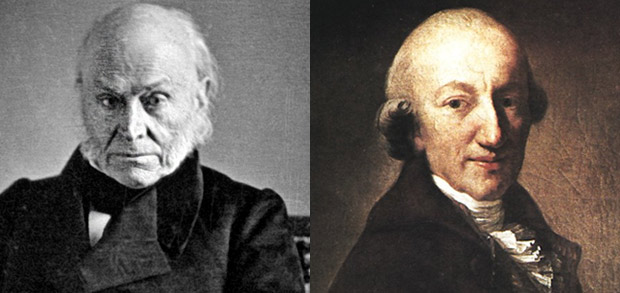 Turns out sixth president John Quincy Adams fancied himself a bit of a poet. In 1816 he declared, "Could I have chosen my own genius and condition, I would have made myself a great poet," though he reconciled that his own poetry was "spell bound in the circle of mediocrity." He fared better in translation, attempting to translate one of his favorite poets–Wieland–from German. Adams did abandon the attempt to translate the epic poem Oberon when he came across what he felt was a better translation. As a result it went unpublished until 1940.
Abraham Lincoln and Robert Burns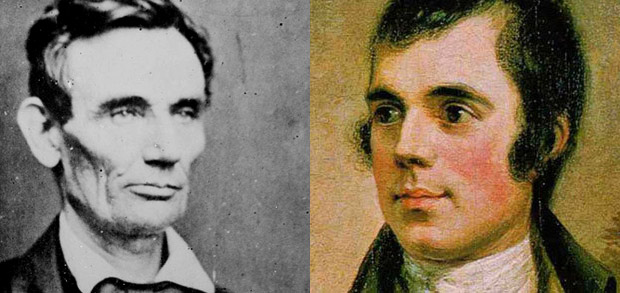 Lincoln so admired the poetry of Scotsman Robert Burns, he actually declined making a toast to the poet at a banquet in Burns' honor, saying, "I cannot frame a toast to Burns. I can say nothing worthy of his generous heart and transcending genius. Thinking of what he has said, I can not say anything which seems worth saying." Lincoln committed many of Burns' poems, like the one below, to memory.
Ae night the storm the steeples rocked,
Poor Labour sweet in sleep was locked,
While burns, wi' snawy wreeths upchoked,
Wild-eddying swirl,
Or thro' the mining outlet bocked,
Down headlong hurl.
Harry S. Truman and Alfred, Lord Tennyson
Of all of Tennyson's poems, one struck a particular cord with President Truman, so much so that he carried a copy of "Locksley Hall" in his wallet from the time he graduated high school in 1901 onwards.
"The paper I copied it on kept wearing out, and I kept recopying it. I don't know how many times, twenty or thirty, I expect," Truman reportedly told the journalist Merle Miller, adding that he "had a lot more faith in poets than reporters."
An excerpt of that same poem that meant so much to Truman:
Love took up the glass of Time, and turn'd it in his glowing hands;

Every moment, lightly shaken, ran itself in golden sands.

Love took up the harp of Life, and smote on all the chords with might;

Smote the chord of Self, that, trembling, pass'd in music out of sight.
John F. Kennedy and Robert Frost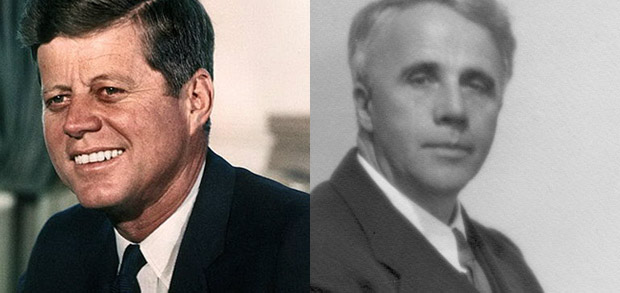 The words spoken at JFK's inauguration ("Ask not what your country can do for you…") weren't the only infamous lines read out that day. On January 20th, 1961, Robert Frost became the first poet to read at a presidential inauguration. The poet planned on reading out a poem he'd written especially for the occasion, "Dedication," but as the bright afternoon sun bounced off of the freshly fallen snow surrounding the event, he found he couldn't read his own handwriting at the podium. The 86 year-old then recited "The Gift Outright" from memory instead.
Such as we were we gave ourselves outright

(The deed of gift was many deeds of war)

To the land vaguely realizing westward,

But still unstoried, artless, unenhanced,

Such as she was, such as she would become.
Jimmy Carter and Dylan Thomas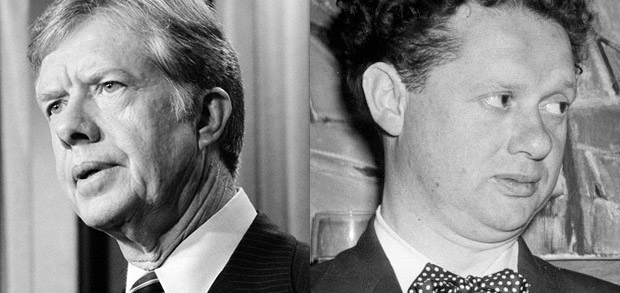 Not only is Carter a fan of Dylan Thomas' work, this former president is a great advocate for the Welsh poet. He was the impetus behind the plaque dedicated to Thomas in Westminster Abbey's "Poet's Corner," as well as Dylan Thomas Centre, a museum dedicated to the poet, in Swansea, Wales.
And you, my father, there on the sad height,

Curse, bless, me now with your fierce tears, I pray,

Do not go gentle into that good night.

Rage, rage against the dying of the light.
For five more presidents' poetic tendencies, including President Obama's, head over to this 
Poetry Foundation
 article.
---
Posted: April 6, 2010
| Author: jwheeler1967
|
Filed under:
Authors and Poets
| Tags: Lucille Clifton, Poetry, Robert Frost
|
Comments Off
At eNotes this month, we are taking some time to remember two great American poets:  Lucille Clifton and Robert Frost.  Clifton passed away on February 17, 2010, and March 26 marked Frost's birthday. Seldom have two writers articulated their view of the United States in such unique and memorable ways.
Lucille Clifton's often highly personal poems focused on what it was like to be an African-American woman living in the twentieth century. Her voice has been characterized as "earthy" and reminiscent of the "rhythms of the black oral tradition."  One of her poems that embodies all three of these characteristics is "The Lost Baby":
the time i dropped your almost body down
down to meet the waters under the city
and run one with the sewage to the sea
what did i know about waters rushing back
what did i know about drowning
or being drowned

you would have been born in winter
in the year of the disconnected gas
and no car
we would have made the thin walk
over the genecy hill into the canada winds
to let you slip into a stranger's hands
if you were here i could tell you
these and some other things

and if i am ever less than a mountain
for your definite brothers and sisters
let the rivers wash over my head
let the sea take me for a spiller of seas
let black men call me stranger always
for your never named sake
Clifton's collection of poems Good Woman: Poems and a Memoir, 1969-1980 was a finalist for the Pulitzer Prize in 1988.  Twelve years later, in 2000, Blessing the Boats: New and Selected Poems, 1988-2000 won a National Book Award.
Like Clifton, Robert Frost too also wrote of the American experience, but from the vantage point of a white New Englander. However, where Clifton is typically sparse and direct, Frost's poems are frequently long and colloquial.  And while he is often thought of as America's kindly grandfather poet, in fact, Frost could be quite dark and brooding.  For example, consider his poem "Acquainted With the Night":
I have been one acquainted with the night.
I have walked out in rain — and back in rain.
I have outwalked the furthest city light.

I have looked down the saddest city lane.
I have passed by the watchman on his beat
And dropped my eyes, unwilling to explain.

I have stood still and stopped the sound of feet
When far away an interrupted cry
Came over houses from another street,

But not to call me back or say good-bye;
And further still at an unearthly height,
A luminary clock against the sky

Proclaimed the time was neither wrong nor right.
I have been one acquainted with the night.
Robert Frost won the Pulitzer Prize four times:
1924 for New Hampshire: A Poem With Notes and Grace Notes
1931 for Collected Poems
1937 for A Further Range
1943 for A Witness Tree
Frost died on January 29, 1963. He was 89 years old.
---