Posted: December 22, 2012
Filed under: Arts, Books & Movies, Education, eNotes News, Holidays, Opinion, Teachers & Teaching, Top 10
| Tags: 2012, 2013, black box, books, books and movies, books on the nightstand, brain pickings, eNotes, enotes quizzes, literature, new year, podcast, shit my students write, ted, ted talks, tumblr, twitter, twitterature, underground new york public library
1 Comment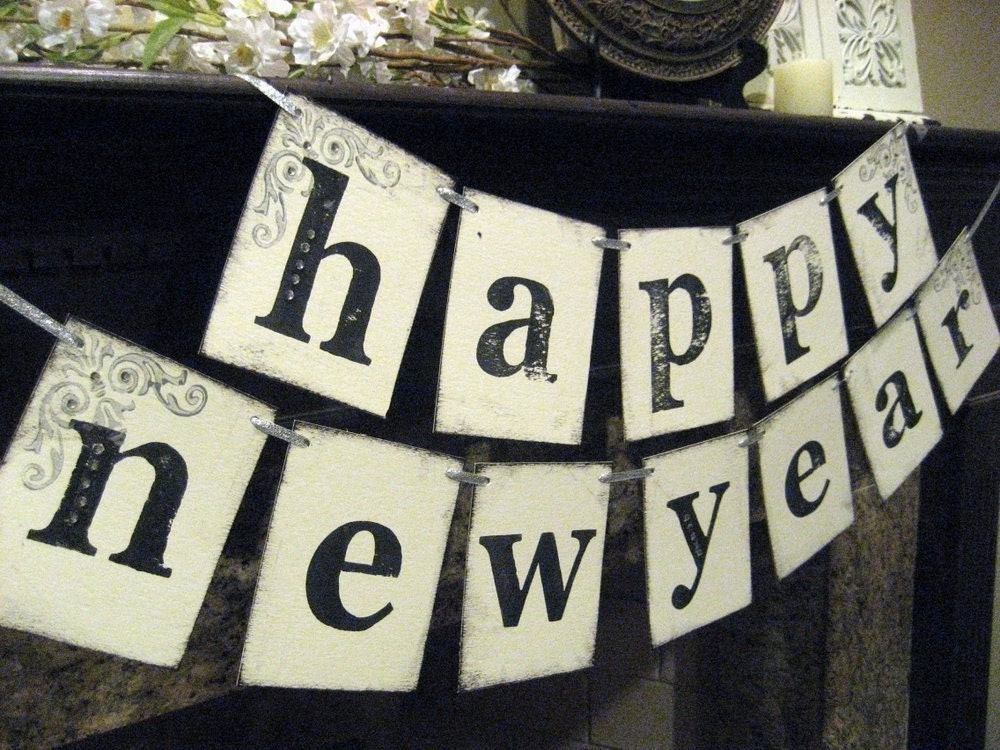 It's almost a new year, let the embarrassing work Christmas parties commence and the Auld Lang Synes ring! For my part, I'd like to say farewell to 2012 and herald 2013 with a list of favorite things I discovered or enjoyed this past year, for the most part online. Hopefully you'll agree that this collection has a little something for everyone: students, teachers, avid readers, art admirers, humorists, or simply the perennially curious.
Working for eNotes I try my best to promote learning at every age. I strongly feel that if you cannot participate in a classroom, you should at least maintain an active level of curiosity and wonder about the world around you. With the many information-grabbing, curio-snapping sites below, you'll never be at a loss for tools of learning and instruction…
It's not hard to imagine the Internet as a museum of wonders. It's much harder to imagine oneself as the curator of such an exhibit. Enter superwoman Maria Popova, "interestingness hunter-gatherer and curious mind at large" and creator of the wonderful blog Brain Pickings, the site that collects everything funny, captivating, and obscure from the far corners of the interweb for your consumption. Without Brain Pickings this year I would not have learnt of Salvador Dali's struggle between skepticism and faith, or of how to talk about books I haven't read, or book spine poetry and how to dabble in it myself.
Brain Pickings is a human-powered discovery engine for interestingness, culling and curating cross-disciplinary curiosity-quenchers, and separating the signal from the noise to bring you things you didn't know you were interested in until you are… Brain Pickings is your LEGO treasure chest, full of pieces across art, design, science, technology, psychology, sociology, anthropology, you-name-itology.
2. Underground New York Public Library
As the Sartorialist does for the fashion conscious, UNYPL documents in photographs the penchants of everyday people in a bustling metropolis, the difference being that creator Ourit Ben-Haim is more interested in what you're reading than who you're wearing. If you're looking for book recommendations hot off the pavement, this blog is the place to find them. And if you're looking for the picture of a kid grossed out by reading Fifty Shades, that can be arranged too.
But the best part about UNYPL (besides the also stellar visuals themselves) is that beneath every caption telling you what the subject is reading, you'll find links to either "Read" by purchasing the book online or "Borrow" the book from your local library (via the very handy WorldCat library network service). You'll find works you never knew existed, not only in a New York subway, but right outside your front door, too.
The photos come together as a visual library. This library freely lends out a reminder that we're capable of traveling to great depths within ourselves and as a whole.
3. What a year for literary adaptations!
Yes, books are adapted for the silver screen all the time, but in 2012 the results really stuck out for me, either for their ambitious undertakings (naysayers said Cloud Atlas and Life of Pi could never be made into films) or for their daring takes on old classics (such as the stage play-esque adaptation of Anna Karenina and the forthcoming 3D "red curtain" spin on The Great Gatsby). It's also the year that most of the Internet fell in love with the British series Sherlock, a modern-day adaptation of the Holmes mystery series (and precursor to CBS's Elementary). There are so many more books worth a mention here… Cosmopolis, The Hobbit, Great Expectations, On the Road, The Perks of Being a Wallflower, Midnight's Children… come Oscar season, the awards will be dominated by films that were originally books. Watch out for a punch up over the Best Adapted Screenplay prize, not to mention the Best Visual Effects nod, as filmakers outdid themselves in 2012 to recreate the stunning landscapes of these imaginative novels.
If you are or have ever been in charge of a classroom, you'll likely have a few gems in your back pocket similar to the above. Now there's a tumblr account to collect other unintentionally hilarious snippets from teachers everywhere, and yes they're all true. Even this one. And this one. You would not believe how much tumblr helped me waste time ahem, grow as a person this year.
S#@! My Students Write: Evidence of the true cost of educational funding cuts.
Interestingly, a great way to counteract the above problem! This year we at eNotes released our very own collection of quizzes across hundreds of book titles. And because they're all developed in-house, these quizzes contain thousands of unique questions geared towards helping students study for their literature tests. They're also a pretty fun way to kill a few minutes, or 30… Out of all of eNotes' releases in 2012, Quizzes iss definitely my favorite, and it's an area of the site we expect to grow and grow. If you haven't checked it out yet, test your knowledge today to try and beat some of our top quiz takers.
6. TED Talks
Okay, I admit, I must seem a little late to the game right now, but omg TED Talks!! I love you. You're so great, you even made it into one of those futuristic teasers for the Prometheus movie. Where else could I learn about neo-evolution, how to 3D print a human kidney, or about time-lapse nature photography all in one place? I also believe that any site that allows you to sort through its video archives by "Rated jaw-dropping" must contain some very humbling stuff. If you've never visited TED before… what are you doing with your life? Get on it now, or better, watch one of my favorite ever talks below:
We believe passionately in the power of ideas to change attitudes, lives and ultimately, the world. So we're building here a clearinghouse that offers free knowledge and inspiration from the world's most inspired thinkers, and also a community of curious souls to engage with ideas and each other.
Free knowledge for all! (If not a free pass to their annual TED Conferences, which will run you more than the cost of ten Coachella tickets. But hey, that's what the video archives are for.) If you're interested in keeping up to date with all the world's brilliant ideas, this non-profit organization has a great blog to peruse, too.
A podcast I discovered just this year, BOTNS is a great resource to turn to to stay ahead of the latest book-selling trends. Hosted by industry insiders Michael Kindness and Ann Kingman, the show offers lots of great conversation on new releases, mostly sorted into various categories (their holiday gift guide does a great job of this, collating best graphic novels, best non-fiction, best children's lit, and so on into a neat gift-giving manual). It's because of this podcast that I picked up my current read, Age of Miracles, and have a lot more waiting on my Amazon wish list. Check out the show notes on their website for lots of good end-of-year recommendations, plus info on their annual reading challenge and Booktopia Festival.
8. Twitterature
Last but not least, if you've read any of my past posts you may have noticed my growing fascination this year with the idea of "Twitterature." I was never a great supporter of Twitter until 2012–I knew it was a good publicity tool, yes, but how could it actually work for me in my life? At best, I thought of tweets as glorified Facebook statuses, and the last thing I wanted to read on the Internet were the details of others' lives eating chips and looking out windows. I do enough of that on my own, thank you very much. I also don't like this new word we have in our lexicon thanks to Twitter: hashtag. To me, it's an ugly word that now, unfortunately, is somebody's ugly name. But I digress…
In May I encountered Jennifer Egan's short story created purely for Twitter, "Black Box." The installments, all published as tweets of 140 characters or less, read like a kind of poetry. It struck a chord with me–if tweets reveal a person's thoughts, then perhaps narration is perfectly suited to Twitter? Luckily, authors across the world have taken this idea and run with it. At this year's Twitter Fiction Festival, I encountered a variety of stories created purely for this new form, from the murder mystery narrated by three party guests' Twitter accounts, to a retelling of Hardy's The Turn of the Screw, via the perspective of the nanny's tweets.
While I still may not hold a Twitter account personally, I am eager to see where this new avenue of literature leads to in 2013, especially in light of the latest Bridget Jones' scoop.  It's always exciting to feel in the midst of a big change in the world of literature. Sure, tweeters may not make up the next Romantics, or Beats, or Angry Young Men, but they might, just might, be carving out a new form for a brave new literary world.
Well, that's all from me until next year. Happy holidays, and a very happy 2013 to everyone! I hope this new year will be just as exciting as our last.
---
Posted: December 12, 2012
Filed under: Education, Opinion, Science, Teachers & Teaching
| Tags: books, common core, common core standards, common core state standards, curriculum, education, english, literature, politics, science, teachers
3 Comments
New Common Core Standards drop classic novels in favor of "informational texts."
The US school system will undergo some big changes within the next two years, chiefly due to a decision to remove a good deal of classic novels from the curriculum, or so the recent media reports would have you think.
The idea behind discouraging or reducing the teaching of old favorites like The Catcher in the Rye and To Kill a Mockingbird is to make room for non-fiction "informational texts" in the curriculum. These should be approved by the Common Core Standards of each state. Suggested texts include, "Recommended Levels of Insulation by the US Environmental Protection Agency, and the Invasive Plant Inventory, by California's Invasive Plant Council," among others.
Mmmm, I just love me a good read on insulation levels while I soak in the tub.
So, the idea behind this is that children who pass through such a school system will be better prepared for the workplace, their brains packed with useful, practical knowledge rather than brimming with literary fluff (my personal summation). It has the backing of the National Governors' Association, the Council of Chief of State School Officers, and even the Bill & Melinda Gates Foundation, which partially funded the directive.
But is that estimate correct? Will reading more non-fiction in favor of fiction breed better writing, or more informed graduates? The discussion is extremely divided. One Arkansas teacher wrote in this Telegraph article,
In the end, education has to be about more than simply ensuring that kids can get a job. Isn't it supposed to be about making well-rounded citizens?
Meanwhile, another reader weighed in for the pros of teaching more scientific texts:
I don't understand how adding non-fiction books to reading lists REDUCES imagination.  Hard science is all about imagination–the "what ifs" of nature and the universe… I am sick of English professors acting like English Literature is the only bastion of imagination/critical thinking/culture.
When I first read that article stating that The Catcher in the Rye and other novels specifically would be gone from curriculums nation-wide, I was alarmed and frightened, though I now know it was needlessly so. The reactions of protesters are a tad hyperbolic, given that the two soporific texts I named above are found amongst a long list of alternate suggestions in various subjects, for instance Circumference: Eratosthenes and the Ancient Quest to Measure the Globe by Nicholas Nicastro, and The Hot Zone: A Terrifying True Story by Richard Preston, interesting and well-written books in their own right. English Literature classes will not be barred from teaching certain classic novels, as some of the reports would have you believe, though they may have more limited time to teach them than before. Yes, the school system will be changed and possibly not for the better, but Salinger and Lee aren't going anywhere.
All in all, the arguments for both sides make overblown assumptions: on the one, that students will miraculously be better prepared for the job market, on the other, that all imagination and creativity will be drained from impressionable young adults. So, which side do you stand on, if either? Is the teaching of informational texts merited, or best left to vocational studies? Tell us in a comment below!
---
Posted: November 9, 2012
Filed under: Books, College Students, Education, Infographic
| Tags: books, infographic, Kindle, literature, reading habits, tablet, technology, young americans, young people, youth
Comments Off
Young people today just don't read enough, right?
If you're under the age of 30, you've probably been accused of this at some point in your life. In fact, it seems that every upcoming generation is stereotyped as lazier than the one that came before it. We've all overheard the same complaints: "always up to no good with their fancy devices," "always at their computers or watching too much TV." "Why, back in my day…" You know the drill. In the end both sides come to believe that kids in the old days were both more capable of entertaining themselves and walked uphill both ways while they did it.
But what if the public perception of youth culture is just a little bit wrong? What if young people actually turned out to be the age group that reads the most, and frequents the library the most? Could that be? A survey conducted by Pew Research Center aimed to find out the truth about youth and books. Their results show that not only do 18-24 year-olds read more than any other age group, but that many are more open to it because of the availability of e-readers and e-books. So before you curse the decline of print publishing, think of how it might serve the next generation of iPad, Kindle, and Nook readers, and read on to find out more about the Pew Center's findings.
---