Posted: January 4, 2013
Filed under: Books, Holidays, Novels
| Tags: 2013, books, literature, new year's resolutions, new years, novels, nye, Reading
1 Comment
Perhaps one of your resolutions for 2013, like so many people's, is to read more this year. I'm guessing, though, that you did not set yourself the daunting task of reading a grand total of 365 books over the course of as many days. That would be crazy, right? Not according to Jeff Ryan of Slate, who proved in 2012 that such a resolution, though insane, is not impossible to achieve. While I certainly do not have plans to attempt Ryan's wacky goal myself, the tactics he employed to reach that number might help anyone looking to cover more literary ground this year. Here's how he did it, how you can learn from it, and why Ryan's goal might actually not have been so wacky after all…
For a resolution like this, Ryan had to start out with some ground rules. And no, priority No. 1 was not to lower the minimum page count of the books on his list. It was to avoid scrimping on his current duties as father, husband, and full-time job-holder.
My test for this was my wife: I didn't even tell her I was tackling a book a day until six weeks into the project. If she suspected I was slacking—dishes undone, litter box a ruin, laundry growing sentient—then I was failing my prime directive.
The preference for quick reads didn't come into play until rule No. 2: Read short books.
I don't deny that 2012 was not the year for me to launch into Terry Goodkind. Want some Tolstoy? The Forged Coupon, not War and Peace.
In similar fashion, if I had to point out a third rule of Ryan's in this project, it'd be "Don't be a snob." You don't get to read 365 books in a year without padding out your reading list with a bit of light fodder. The journalist's "literary junk food" as he calls it consisted of "zombie novels, books about Old Hollywood,  books about video games (I can't play you anymore, but I can read about you!), comedians' memoirs, and essay collections." Anyone else's indulgence of guilty pleasures would easily stretch to include Young Adult books, chick lit, comic books, even erotica. Does everything you read have to be Booker-worthy? Not if the goal is simply to read and learn more, so feel free to exercise a bit of shamelessness.
One of Ryan's most important tactics was to read multiple books at once. If you're anything like me, you'll imagine this point as being annoying; I like to give my full attention to a novel without interruption from other works, if I can manage it. But the thing about this project is that it opens your eyes to how many different things you already read simultaneously everyday, besides books, and how much extra stuff can be forsaken in order to read more literature. For instance, Ryan might in one day finish up a 1,000 page tome he'd been working on for a while, approach the end of an audiobook on his drive home, and close the final chapter on a Chronicles of Narnia novel with his daughter at bedtime. Sound like the kind of multitasking you're used to?
And what happens when you replace the normal go-to forms of entertainment crunching up your free time and replace them with books? What might you inadvertently give up? For Ryan it was video games, "direct-to-DVD horror films" (in the manner of Starship Troopers 2 and Saw V-VII), and music, as he exclusively listened to audiobooks on his iPod. It's also not difficult to imagine how much more most of us would read were it not  for our TV addictions. To many people, some of those casualties would be unforgivable. To others, pledging to read a book a day might help to check off other resolutions we might often swear to keep but never manage to.
It's this new awareness of how most of us use our free time that suddenly makes this resolution appear less impossible and more like something we already engage in:
If you follow my path and read a book a day in 2013, you'll find that you truly, truly will not be reading more than usual. Right now, you are probably reading a comparable amount to me—but you're reading newspapers, Facebook and Twitter, and the work of the fine folks at Slate. I let that stuff go for a year in the interest of making my quota. (Maybe that's why I liked essay collections so much; they're like magazines in book format.) I always dreamed that in retirement I might be able to knock off a book a day: Turns out, I didn't have to wait.
So you see, pledging to read more in 2013 doesn't have to be a futile promise. As for me, I'm going to try something infinitely more manageable than 365 books and focus on six authors I always mean to read but never get around to. They are:  David Mitchell, Haruki Murakami, David Foster Wallace, Jonathan Franzen, Phillip Roth, and (just for fun, because I'm appalling when it comes to Russian lit knowledge) Leo Tolstoy.
Do you have any literature-related resolutions planned? Perhaps you'll plan to read a book a month, or even to participate in 2013's NaNoWriMo? Please, share your ideas on how to read more in a comment below. Whatever you resolve this New Year's, I hope your 2013 is full of inspiring and enjoyable reads!
---
Posted: December 22, 2012
Filed under: Arts, Books & Movies, Education, eNotes News, Holidays, Opinion, Teachers & Teaching, Top 10
| Tags: 2012, 2013, black box, books, books and movies, books on the nightstand, brain pickings, eNotes, enotes quizzes, literature, new year, podcast, shit my students write, ted, ted talks, tumblr, twitter, twitterature, underground new york public library
1 Comment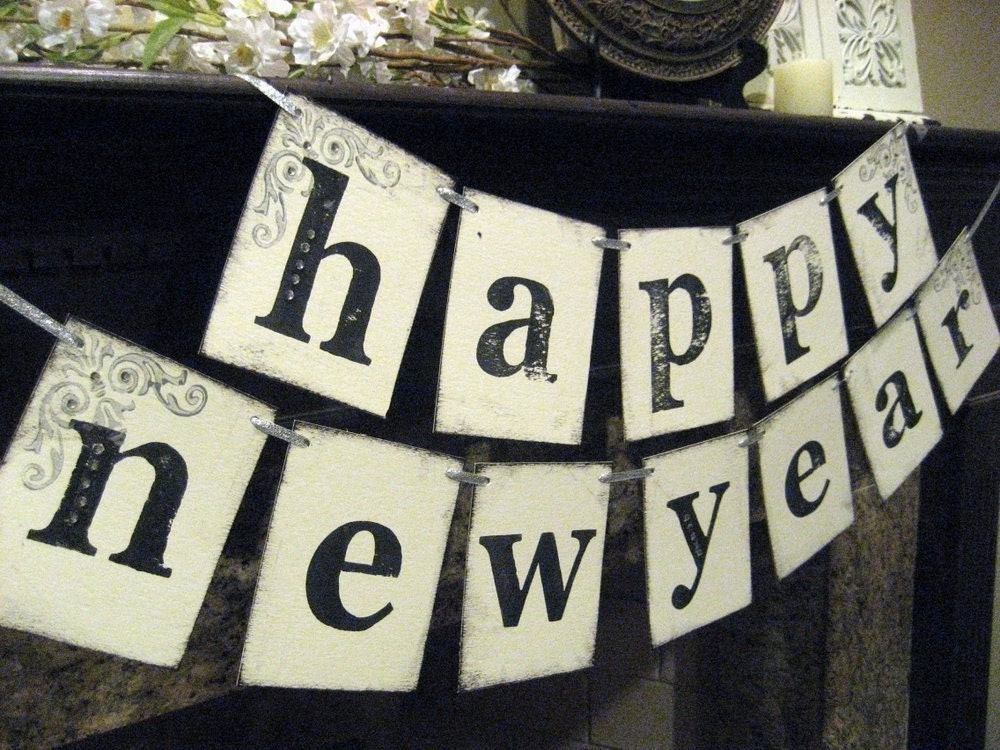 It's almost a new year, let the embarrassing work Christmas parties commence and the Auld Lang Synes ring! For my part, I'd like to say farewell to 2012 and herald 2013 with a list of favorite things I discovered or enjoyed this past year, for the most part online. Hopefully you'll agree that this collection has a little something for everyone: students, teachers, avid readers, art admirers, humorists, or simply the perennially curious.
Working for eNotes I try my best to promote learning at every age. I strongly feel that if you cannot participate in a classroom, you should at least maintain an active level of curiosity and wonder about the world around you. With the many information-grabbing, curio-snapping sites below, you'll never be at a loss for tools of learning and instruction…
It's not hard to imagine the Internet as a museum of wonders. It's much harder to imagine oneself as the curator of such an exhibit. Enter superwoman Maria Popova, "interestingness hunter-gatherer and curious mind at large" and creator of the wonderful blog Brain Pickings, the site that collects everything funny, captivating, and obscure from the far corners of the interweb for your consumption. Without Brain Pickings this year I would not have learnt of Salvador Dali's struggle between skepticism and faith, or of how to talk about books I haven't read, or book spine poetry and how to dabble in it myself.
Brain Pickings is a human-powered discovery engine for interestingness, culling and curating cross-disciplinary curiosity-quenchers, and separating the signal from the noise to bring you things you didn't know you were interested in until you are… Brain Pickings is your LEGO treasure chest, full of pieces across art, design, science, technology, psychology, sociology, anthropology, you-name-itology.
2. Underground New York Public Library
As the Sartorialist does for the fashion conscious, UNYPL documents in photographs the penchants of everyday people in a bustling metropolis, the difference being that creator Ourit Ben-Haim is more interested in what you're reading than who you're wearing. If you're looking for book recommendations hot off the pavement, this blog is the place to find them. And if you're looking for the picture of a kid grossed out by reading Fifty Shades, that can be arranged too.
But the best part about UNYPL (besides the also stellar visuals themselves) is that beneath every caption telling you what the subject is reading, you'll find links to either "Read" by purchasing the book online or "Borrow" the book from your local library (via the very handy WorldCat library network service). You'll find works you never knew existed, not only in a New York subway, but right outside your front door, too.
The photos come together as a visual library. This library freely lends out a reminder that we're capable of traveling to great depths within ourselves and as a whole.
3. What a year for literary adaptations!
Yes, books are adapted for the silver screen all the time, but in 2012 the results really stuck out for me, either for their ambitious undertakings (naysayers said Cloud Atlas and Life of Pi could never be made into films) or for their daring takes on old classics (such as the stage play-esque adaptation of Anna Karenina and the forthcoming 3D "red curtain" spin on The Great Gatsby). It's also the year that most of the Internet fell in love with the British series Sherlock, a modern-day adaptation of the Holmes mystery series (and precursor to CBS's Elementary). There are so many more books worth a mention here… Cosmopolis, The Hobbit, Great Expectations, On the Road, The Perks of Being a Wallflower, Midnight's Children… come Oscar season, the awards will be dominated by films that were originally books. Watch out for a punch up over the Best Adapted Screenplay prize, not to mention the Best Visual Effects nod, as filmakers outdid themselves in 2012 to recreate the stunning landscapes of these imaginative novels.
If you are or have ever been in charge of a classroom, you'll likely have a few gems in your back pocket similar to the above. Now there's a tumblr account to collect other unintentionally hilarious snippets from teachers everywhere, and yes they're all true. Even this one. And this one. You would not believe how much tumblr helped me waste time ahem, grow as a person this year.
S#@! My Students Write: Evidence of the true cost of educational funding cuts.
Interestingly, a great way to counteract the above problem! This year we at eNotes released our very own collection of quizzes across hundreds of book titles. And because they're all developed in-house, these quizzes contain thousands of unique questions geared towards helping students study for their literature tests. They're also a pretty fun way to kill a few minutes, or 30… Out of all of eNotes' releases in 2012, Quizzes iss definitely my favorite, and it's an area of the site we expect to grow and grow. If you haven't checked it out yet, test your knowledge today to try and beat some of our top quiz takers.
6. TED Talks
Okay, I admit, I must seem a little late to the game right now, but omg TED Talks!! I love you. You're so great, you even made it into one of those futuristic teasers for the Prometheus movie. Where else could I learn about neo-evolution, how to 3D print a human kidney, or about time-lapse nature photography all in one place? I also believe that any site that allows you to sort through its video archives by "Rated jaw-dropping" must contain some very humbling stuff. If you've never visited TED before… what are you doing with your life? Get on it now, or better, watch one of my favorite ever talks below:
We believe passionately in the power of ideas to change attitudes, lives and ultimately, the world. So we're building here a clearinghouse that offers free knowledge and inspiration from the world's most inspired thinkers, and also a community of curious souls to engage with ideas and each other.
Free knowledge for all! (If not a free pass to their annual TED Conferences, which will run you more than the cost of ten Coachella tickets. But hey, that's what the video archives are for.) If you're interested in keeping up to date with all the world's brilliant ideas, this non-profit organization has a great blog to peruse, too.
A podcast I discovered just this year, BOTNS is a great resource to turn to to stay ahead of the latest book-selling trends. Hosted by industry insiders Michael Kindness and Ann Kingman, the show offers lots of great conversation on new releases, mostly sorted into various categories (their holiday gift guide does a great job of this, collating best graphic novels, best non-fiction, best children's lit, and so on into a neat gift-giving manual). It's because of this podcast that I picked up my current read, Age of Miracles, and have a lot more waiting on my Amazon wish list. Check out the show notes on their website for lots of good end-of-year recommendations, plus info on their annual reading challenge and Booktopia Festival.
8. Twitterature
Last but not least, if you've read any of my past posts you may have noticed my growing fascination this year with the idea of "Twitterature." I was never a great supporter of Twitter until 2012–I knew it was a good publicity tool, yes, but how could it actually work for me in my life? At best, I thought of tweets as glorified Facebook statuses, and the last thing I wanted to read on the Internet were the details of others' lives eating chips and looking out windows. I do enough of that on my own, thank you very much. I also don't like this new word we have in our lexicon thanks to Twitter: hashtag. To me, it's an ugly word that now, unfortunately, is somebody's ugly name. But I digress…
In May I encountered Jennifer Egan's short story created purely for Twitter, "Black Box." The installments, all published as tweets of 140 characters or less, read like a kind of poetry. It struck a chord with me–if tweets reveal a person's thoughts, then perhaps narration is perfectly suited to Twitter? Luckily, authors across the world have taken this idea and run with it. At this year's Twitter Fiction Festival, I encountered a variety of stories created purely for this new form, from the murder mystery narrated by three party guests' Twitter accounts, to a retelling of Hardy's The Turn of the Screw, via the perspective of the nanny's tweets.
While I still may not hold a Twitter account personally, I am eager to see where this new avenue of literature leads to in 2013, especially in light of the latest Bridget Jones' scoop.  It's always exciting to feel in the midst of a big change in the world of literature. Sure, tweeters may not make up the next Romantics, or Beats, or Angry Young Men, but they might, just might, be carving out a new form for a brave new literary world.
Well, that's all from me until next year. Happy holidays, and a very happy 2013 to everyone! I hope this new year will be just as exciting as our last.
---